SUP EVERYONE. Here are some pics of my coupe from when i got it, to now.
i got it from a homie after I crashed a hatchback (R.I.P)
it came without an Interior. just 2 very fuked up gsr leather seats that were missing a head rest.
The front end was a mess due to my homie crashing on the way to his prom hahaha the airbag blew up on his dates face!! (she was ok)
it had a b18 that smoked more than any stoner I know haha. in need of a rebuild, it had to go..
luckily I still had my clean swap from my hatch.
its still has a loooooooong way to go and i have very many things i still want to do to it but heres my progress so far. enjoy.. BALLSDEEP!!! haha
dont really have a pic of the car but heres the engine bay after I fixed the front end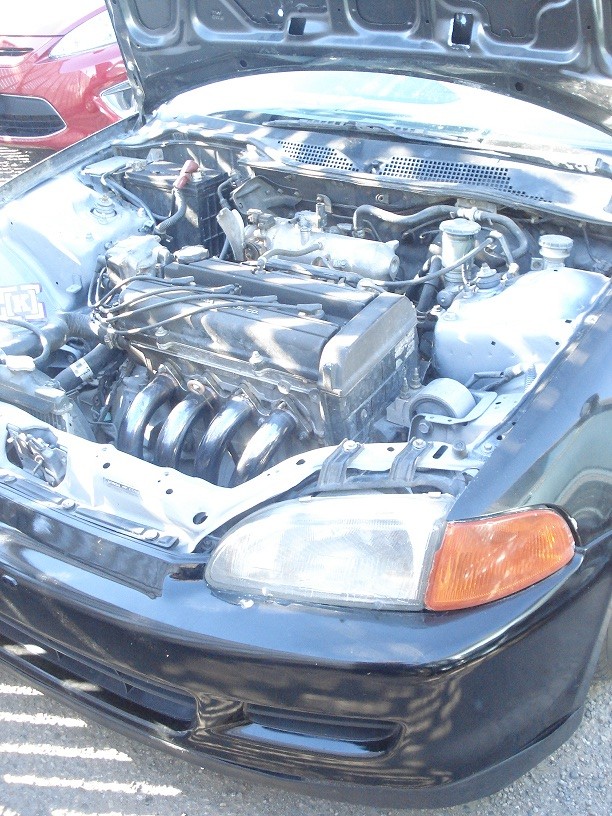 here after a wash with those nasty ass wheels... get outa here. i went looking for some gsr bladez.
with better shoes she's now looking a little better.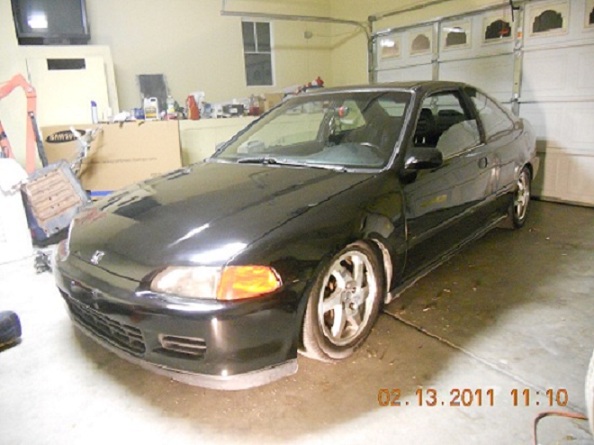 I almost went to jail for driving with a suspended licence so i put her away and decided this was the perfect time for a wire tuck and my best attempts at a shave and paint. this is the only pic i could find.
I needed cash for tickets so i sold the bladez and had to settle for some old school crx wheels dont have any pics but who cares hahaha after about a year i was finally able to get her some slipstreams but they never saw the road since i could not drive.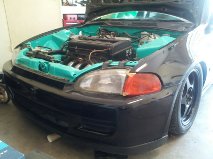 traded the slips for some offset jmags and this is how she looks today. pics of bay coming soon.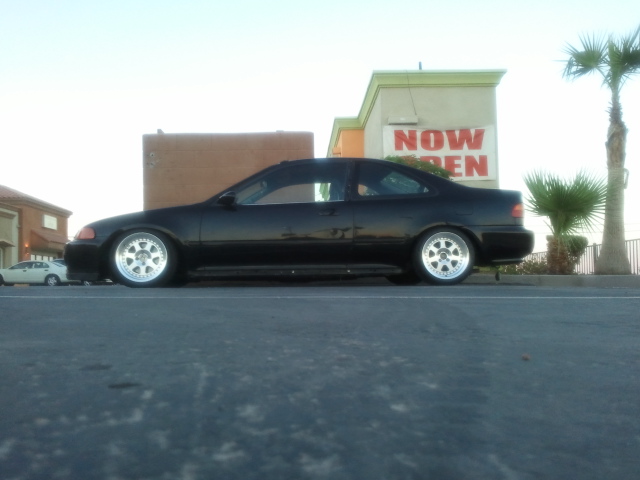 and after some mudguards and sideskirts, interior complete.